18 Days Movie Website
18 days

A group of ten directors, twenty or so actors, six writers, eight directors of photography, eight sound engineers, five set designers, three costume designers, seven editors, three post-production companies, and about ten technicians have agreed to act fast and shoot, with no budget and on a voluntary basis, ten short films about the January 25 revolution in Egypt. Ten stories they have experienced, heard or imagined.
All the proceeds of this movie will be devoted to organizing convoys to provide political and civic education in the villages of Egypt.
I had the pleasure to design this website for the project, i hope you like it :)
www.18daysmovie.com
Special thanks to the amazing team of matter (FP7) who are  
Majd el sherif
and his team for designing kick ass illustrations and branding for the movie.
Website developed by
Tabs Soft.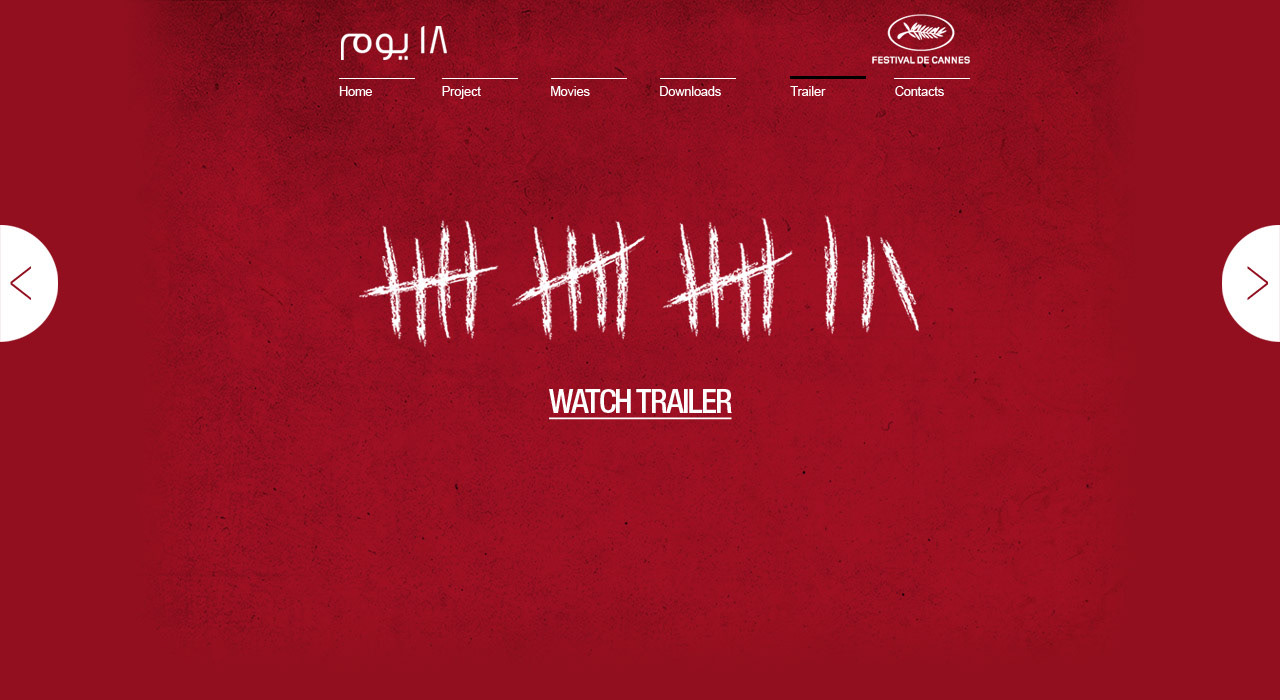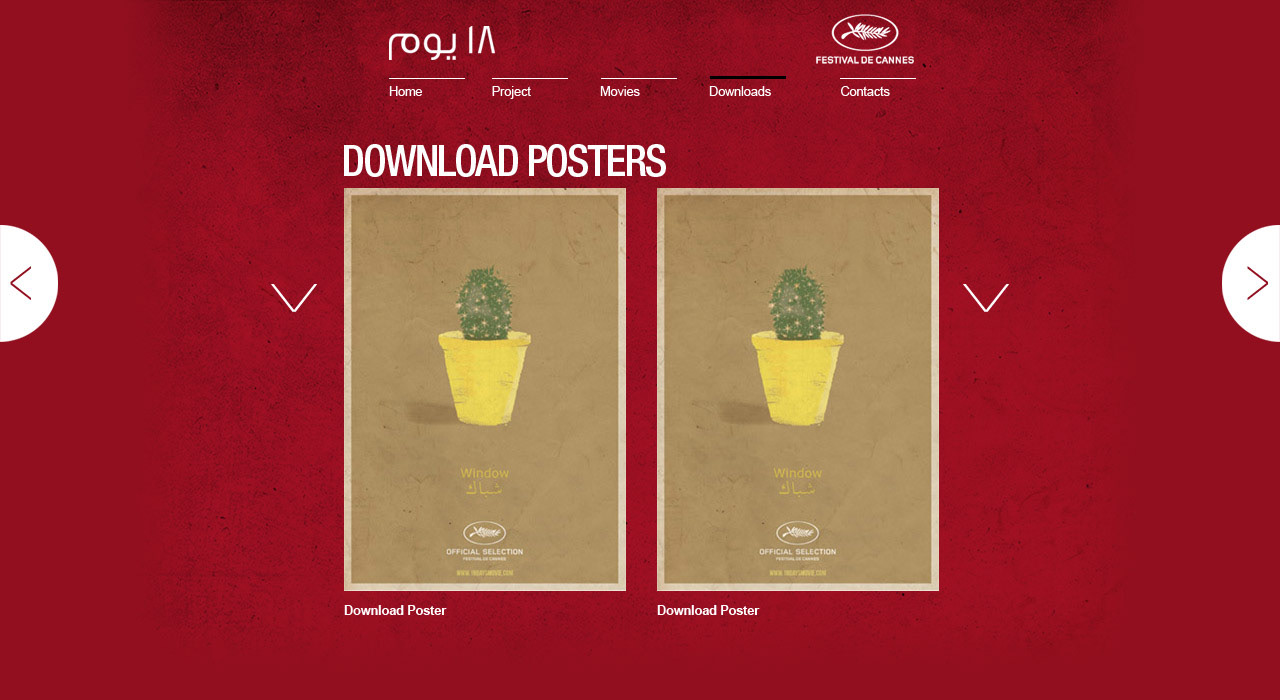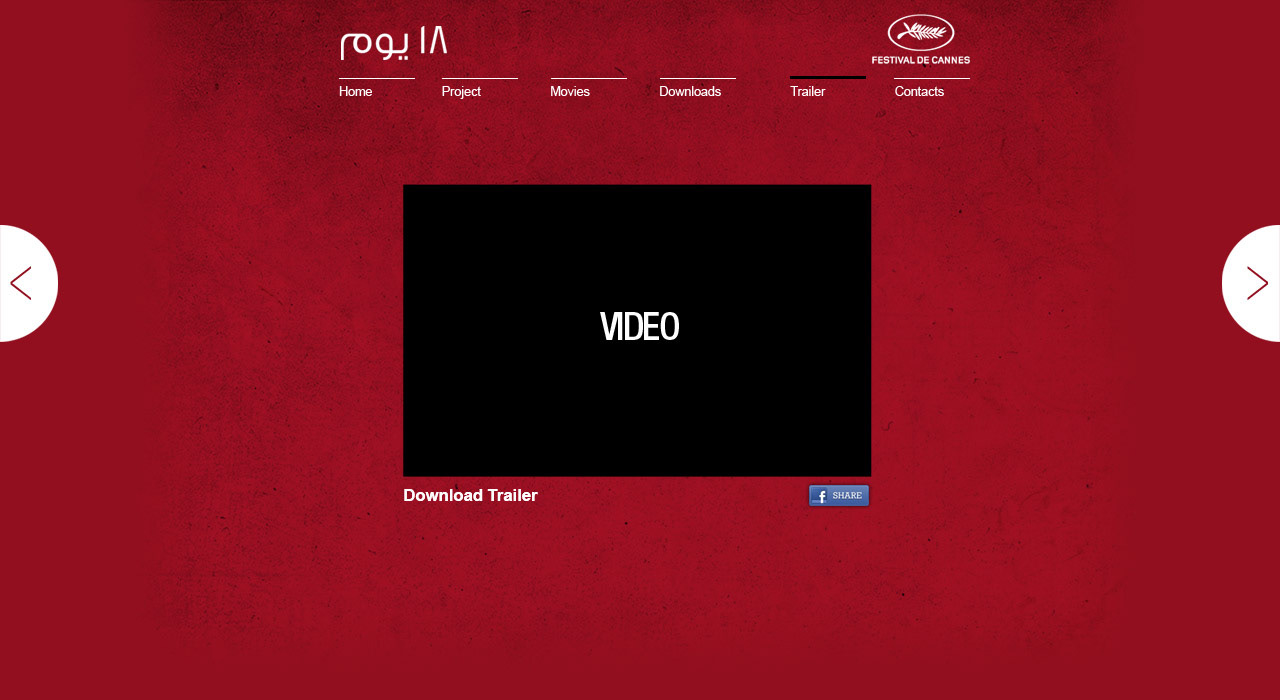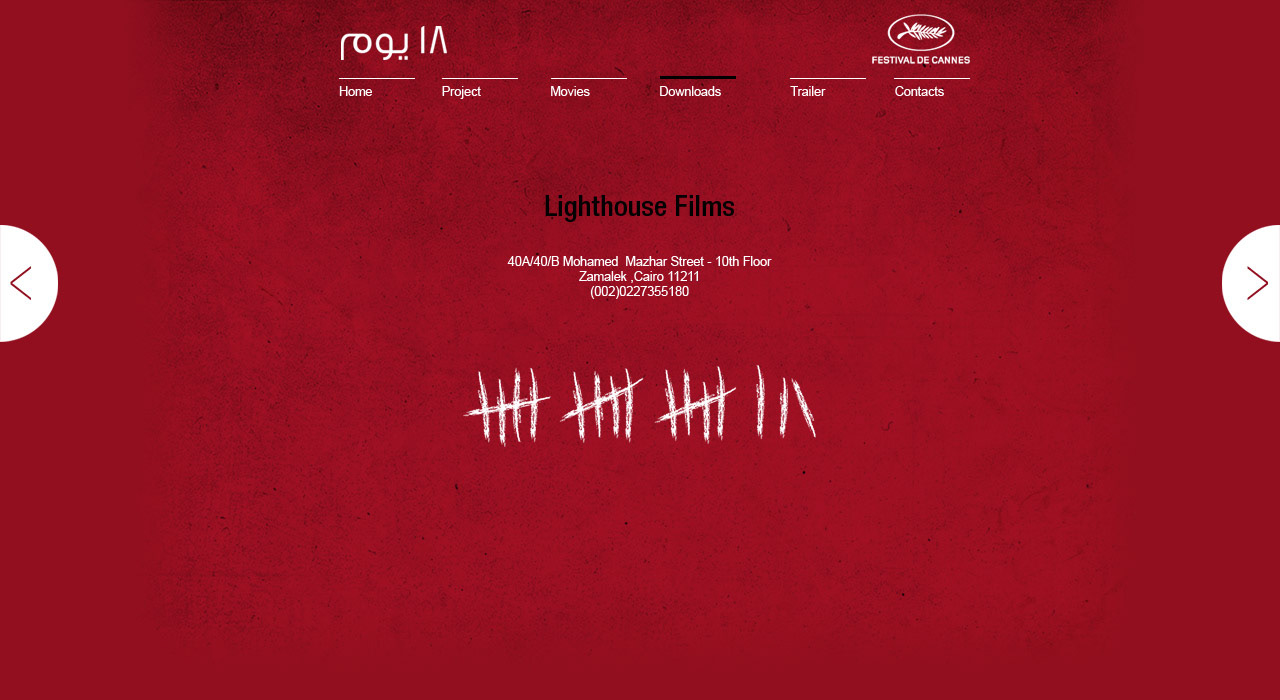 Enjoy The trailer :)
Thank you